Air Conditioning Services
Stay Comfortable With Our Reliable Air Conditioning Services in Staten Island
Every air conditioner has a significant job and it is to ensure that your indoor home environment is comfortable. Are you someone who has an air conditioning system installed at their respective property and happens to be not working at its optimal efficiency? If it breaks down, it can weigh a toll on you. Waiting for help to arrive and repair a non-working air conditioning unit can be stressful but not when you have the right professional experts. At RK Plumbing & HVAC Services, we are the experts who can resolve all your air conditioning worries once & for all. We can help you with the repairs, installations & maintenance.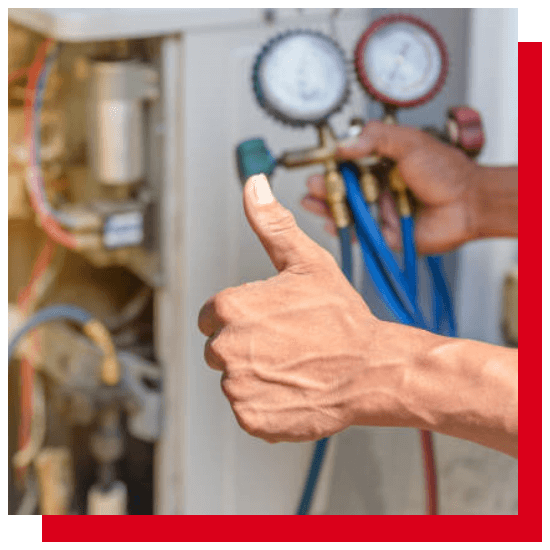 What Are We Skilled to Do?
AC Repairs
We can help perform AC repairs for you. Just in case, if your air conditioning unit is not working, our teams can perform complete repairs to your air conditioning unit. We can diagnose the problem, identify the solution and highlight them so you can make the decision quickly. Once you are aware of where the problem is, we can start with the repair process. Our vans are well-stocked & fully equipped ready for any repair job.
AC Installations
When old air conditioning units have failed to perform at their efficiency or start making unnecessary malfunctions, then it's a clear indication that your unit requires replacement. If it makes too many unnecessary sounds or makes weird noises, it's best to replace that air conditioning unit with something more effective. A one-size-fits-all situation is not the best option. Is your air conditioning unit becoming a problem? Call our AC installation service to provide you with a completely new air conditioning unit that performs WELL.
AC Maintenance
Is your old outdated unit in need of care & maintenance? Do you want your old unit to last longer than usual? According to the U.S. Department of Energy, by simply changing the air conditioning filter, an average homeowner can easily extend the life of their air conditioning unit by 5 to 15 per cent. Our team can provide you with regular maintenance to your air conditioning unit so it doesn't give up on you when you need it the most.
What Air Conditioning Services Do We Offer in Staten Island?
When it comes to air conditioning services, our professional teams can assist you in many ways.
We can provide:
We are an independently owned and family-operated business where our certified & fully trained experts can come to your location and help you with your air conditioning problems within your budget. Our team can fix your air conditioning unit as per your preference & requirements. Unless you're not completely satisfied with the job, RK Plumbing & HVAC will stick with you till the very end & deliver you service that is worth your value & your precious time. Now say goodbye to waiting around for hours! Call our air conditioning repair experts to arrive at your premises and assist you with your air conditioning problems.
Looking for Reliability? Choose RK Plumbing & HVAC Services
We have a motto and that is to ensure that our customers experience nothing less than the best. When it comes to air conditioning repairs & replacement, we give you the best possible treatment. We are a team of trustworthy technicians offering you a service beyond your expectation. With our experts at work, you can now have a team of skilful experts working side by side with you and helping you solve your air conditioning issue. We believe in building trust with the local community and delivering community service for more than a decade. Our team is fully licensed, qualified and has significant training. They stay up-to-date with the latest technologies and development within the industry.