Sump Pump Installation & Repair
What Are Sump Pumps & Why Do You Need to Keep Them Maintained?
Sump pumps are an essential part of any home's plumbing system, especially if your home is located in an area that's prone to flooding. Sump pumps are designed to remove water that has accumulated in a sump pit, which is usually located in the basement of a home. The water is then pumped out of the pit and away from the home to prevent flooding.
It's important to keep your sump pump well-maintained because if it stops working, your home could be at risk of serious water damage. That's why it's always a good idea to have a reliable plumbing contractor in Staten Island like RK Plumbing & HVAC Services on speed dial. We can take care of all your sump pump repair and maintenance needs so you don't have to worry about your home flooding.
We Provide Sump Pump Installation & Replacement Services
In addition to sump pump repair services, we also offer sump pump installation and replacement services. If you're building a new home or if you need to replace your old sump pump, we can help. We'll make sure your new sump pump is properly installed so it can do its job and keep your home safe from flooding. All it takes is just a few inches of water to damage your personal space.
How to Troubleshoot Sump Pump for Problems?
There are a few things you can do to troubleshoot your sump pump and see if there are any problems. First, check the power source to make sure the pump is plugged in and receiving power. Next, check the float switch to see if it's stuck in the "on" position. If it is, this could be preventing the pump from turning on. Finally, check the discharge pipe to make sure it's not clogged or blocked.
If you suspect your sump pump is causing problems, then here are a few obvious reasons why your sump pump might be malfunctioning.
If you notice any of these problems, if you can't find the source of the problem, or if you don't feel comfortable troubleshooting the issue yourself, call us.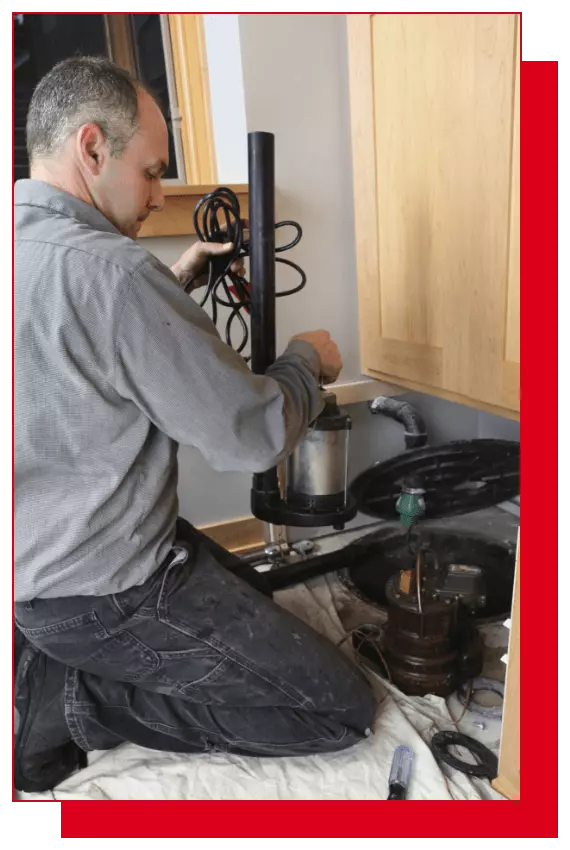 Sump Pump Installation & Repair Services in Staten Island
Are you looking for a reliable plumbing contractor in Staten Island to take care of your sump pump repair or installation needs? If so, look no further than RK Plumbing & HVAC Services. Our team of highly skilled and experienced professionals has helped countless homeowners in Staten Island with their sump pump-related issues, and we can do the same for you too. Our team of professionals can take care of any sump pump issue you may have, big or small.
When was the last time you had your sump pump serviced? Contact our sump pump repair & maintenance service provider in Staten Island.
Why Choose RK Plumbing & HVAC Services?
There are many reasons why homeowners in Staten Island choose RK Plumbing & HVAC Services for all their plumbing and HVAC needs. We're a family-owned and operated business that has been serving the community for over 30 years, so we know a thing or two about providing quality services. We're also fully licensed and insured for your peace of mind.
But perhaps the biggest reason to choose us is that we provide honest, reliable, and affordable services. We'll never try to upsell you on services you don't need, and we'll always give you a fair and honest estimate before we start any work. If you need sump pump repair or replacement services, don't hesitate to call us. We're always here to help.