Replacement & Installation
Is Your Furnace Struggling to Heat Your Home?
One of the worst feelings one may experience is when their furnace stops working in the middle of the winter and they have no help to reach out to. A furnace is an important part of any household, and when it starts to malfunction, it can cause a lot of inconveniences, not to mention a rise in energy bills. If you're having trouble with your furnace, don't hesitate to call RK Plumbing & HVAC Services LLC. We offer comprehensive services when it comes to furnace repair & replacement. Our team of professionals are highly trained & have complete information about all the leading brands & models of furnaces. So, whether you have a gas furnace or an electric one, we can help.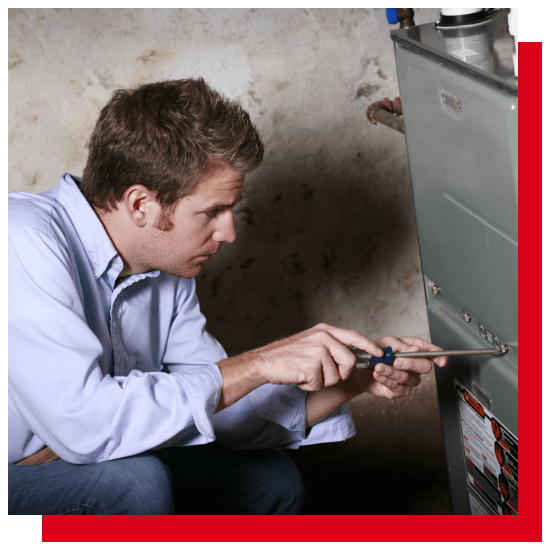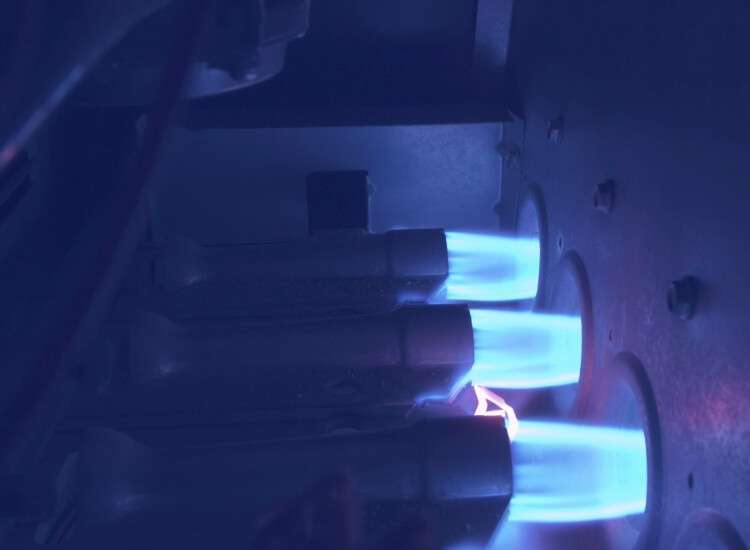 Curious to Learn How a Furnace Works?
Every furnace has a thermostat that senses when the temperature in a room or home has dropped below the comfort level set by the homeowner. The thermostat signals the furnace to turn on. Once the furnace is on, a switch activates an electric motor or a gas valve. The electric motor or gas valve then starts the flow of either electricity or natural gas to the burners inside the furnace. The burner's job is to heat up the air that flows through a heat exchanger. The heat exchanger is a series of metal coils or pipes that transfer the heat from the burner to the air flowing through the furnace. The air is then forced out of the furnace and into the ductwork of the home by a large blower. The blower's job is to circulate the warmed air throughout the home.
Once the home is properly heated, the thermostat signals the furnace to turn off, the process is reversed.
Let's Keep Your Family Cozy This Winter with a Working Furnace
Furnaces are an important part of every Staten Island home, and they must be well-maintained to avoid any breakdowns during the winter. Who wouldn't like to keep their family warm and cozy in the unbearably cold winter season that Staten Island experiences? Whether you need a quick repair or a complete replacement, the team at RK Plumbing & HVAC Services LLC is always here to help. We offer quality furnace repair & replacement services that are second to none. So, if your furnace is giving you trouble, don't hesitate to give us a call.
Reach out to us and our team of professionals will be here to assist.
What Are the Signs That My Furnace Needs to Be Repaired?
While it's important to get your furnace checked by a professional yearly, certain signs indicate it needs to be looked at sooner. Some of these signs are:
If you notice any of these signs, it's time to call in the team for timely tune-ups and inspection. By making these small tweaks, one can easily resolve their furnace problems for good. From fixing burners to changing the blowers, from igniter replacements to pilot lights getting powered on, there are plenty of reasons why a furnace can fail. Is your furnace old and in need of attention?
Why Choosing RK Plumbing & HVAC Services for Furnace Repairs a Good Choice?
At RK Plumbing & HVAC Systems, we are a team of certified experts who are ready to respond to every call. Our professionals work around the clock and are highly skilled when it comes to furnace repairs. We can easily diagnose any problem, explain what's wrong with the unit, and provide quick & necessary repairs on the spot. With us, you'll never have to worry about being stranded with a broken furnace ever again. So, if you're looking for quality furnace repair services, we are the right place to make the call. Our professionals will make sure you get:
Are you seeking the right furnace repair service to implement all that and more?